Where is Rama 9?
Rama 9 Road or Rama IX Road is an 8.7-kilometre road that starts at the Rama IX intersection, where Ratchadaphisek meets Asok-Din Daeng and it ends at Srinakarin Interchange.
If you are familiar with locations such as Terminal 21 and Asoke BTS Station as a tourist, then Rama 9 is just north of Asoke BTS Station. In fact, Asoke BTS Station connects to MRT Sukhumvit Station which is two MRT stations away from MRT Phra Ram 9. If you are taking a taxi, it should take you about 5 minutes (with light traffic) to 15 minutes (with heavy traffic) to get to Terminal 21 from the Rama IX intersection. According to Google Maps, it's a mere 2.9 kilometres away.
Is this area well connected?
Well, yes! This area is a commercial hub not because it was designated as one but because it is centrally located. If you look at the connectivity options, MRT Phra Ram 9 is located one MRT station away from Petchaburi which is linked to Makkasan Airport Rail Link which brings you to Suvarnabhumi airport. A stop further south will bring you to MRT Sukhumvit which is where Terminal 21 is located. You can link to the Asoke BTS which runs through the lower sois of Sukhumvit. This is typically where tourists are familiar with.
If you head up north just a station you will reach MRT Thailand Cultural Station. This station is an interchange between the present MRT line and the upcoming Orange Line.
Going back to how this area organically developed, we will have to deduce that due to its connectivity to the various business hubs, development started to pile up in the area. Grand Central Rama 9, G Tower, the Stock Exchange of Thailand are just a few landmarks in the area. There was supposed to be a Super Tower built in the area but those plans were shelved and instead something smaller is being developed on the original Super Tower site. The Super Tower was supposed to be the tallest building in Bangkok but the cost was deemed to be too prohibitively high that the initial plans were scaled down.
What is this area famous for?
If you are the type that frequents nightlife, then you should be familiar with Royal City Avenue or more commonly referred to as RCA. This area is the epicentre of the Bangkok clubbing scene. Many popular clubs are located in this area. If you've only been to this area at night, we would recommend that you visit this area in the day to experience how bustling a commercial hub it is.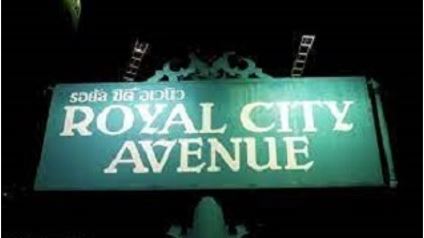 There are large multinational corporations that set up their offices in this area. Unilever set up its regional headquarters at G Tower which is within walking distance to MRT Phra Ram 9. The Stock Exchange of Thailand (SET), AIA Capital Tower and the Chinese Embassy are located in this area. There is much talk that the financial hub of Bangkok is slowly shifting to the Rama 9 area.
What has been the situation in the past few years?
Due to the fact that many companies have been shifting to the Rama 9 area, the property prices pre-Covid were rather escalated. This is especially so with the announcement of the Super Tower. In fact, if you have been following our commentary for the past few years especially before the Covid-19 hit Bangkok, you would realise that we have always felt that Rama 9 was an area of great potential but the pricing was too elevated for us to recommend most projects. However, after the Super Tower plans were shelved and downgraded and with the pandemic limiting travel restrictions, demand has tapered a great deal. Prices have eased off a great deal and are at levels that seem much more reasonable.
Ok so I am here for shopping and dining advice. Do you guys know anything?
Yes we do. If you are looking for a good shopping mall with large brands, a movie theatre etc… then that's Central Plaza Grand Rama 9. It is linked to MRT Phra Ram 9 so once you reach the MRT station, you are linked to the shopping mall. If you want to purchase electronics then visit Fortune Town. That is across the main road from Central Plaza Grand Rama 9. If you are a tad younger and are looking for a more "hip" shopping mall then head to The Street Ratchada. There used to be a Talad Rot Fai (Train Night Market) behind Esplanade Shopping Mall which is one station away at MRT Thailand Cultural Centre but that has been shuttered due to the pandemic. Perhaps it might be revived in future when travel restrictions are lifted.
For dining options, there's Somboon Seafood. It's a popular seafood restaurant. Both locals and tourists patronise this restaurant, especially for their fried crab curry. If you want some excellent sushi as well as excuisite restaurants, head to G Tower. OMG Bar is a great place to chill and listen to some live music.
For all things Bangkok, especially property, look for InvestBangkokProperty.com!
Yours sincerely,
The editorial team at InvestBangkokProperty.com