On Bangkok's most prestigious boulevard Wireless Road stands a monument of timeless grandeur.
Herald 98 Wireless, the ultimate luxury built for the world's elites.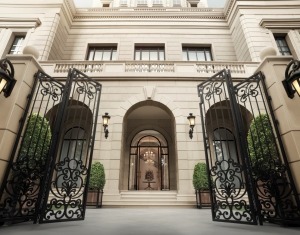 Cool white interior, Italian marble staircases, and subtle leather furniture. After 30 years in the business, renowned Thai developer Sansiri went for the very top of the market.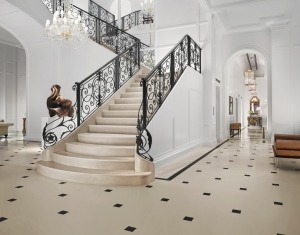 Crafting The Masterpiece
To perfect this majestic masterpiece, Sansiri worked for 7 painstaking years with architect and designer Kirk Ellis from award-winning architecture firm DWP.
When it comes to the selection of materials, Sansiri uses nothing but the best for 98 Wireless. Moleanos limestone for the facade, white-oak herringbone floors, and imported rare mahogany crotch door panels.
Her plush interiors are styled exclusively by Ralph Lauren Home.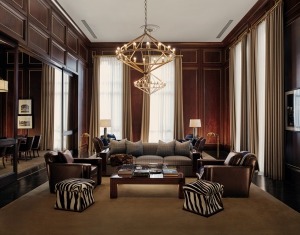 Just waltzing through the 23 meters lobby is probably the one of the grandest lobby you will ever experience in your lifetime.
The end goal is to achieve that sense of grandeur, something special, without being opulent and over the top.
98 wireless is true to neoclassical Bo's art design originating from Paris. That style both as far as architecture and interiors would promote and project that sense of solidity permanence, clam stature that there's that to it.
The Pinnacle Of Luxury Living
Sansiri wanted to create a sense of space for those who can afford it. 30% of the building is set aside for residents from pools to gyms to entertainment venues.
Private lift with express doors for each of the 77 units.
In line with 98 Wireless's promise to offer truly superior living, residents are chauffeured in the property's exclusive limousine — a brand-new Bentley. Sansiri has also engaged global lifestyle concierge service Quintessentially, which has long served members of the British royal family — ensuring royal treatment for all residents.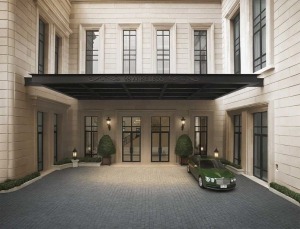 The Best Now Comes As A Standard
Affluent Thais are abandoning the suburbs and coming back into the city center. They want access to high-end restaurants, shopping malls, and even health care.
And in Sansiri's desire to harness this trend, they have successfully brought New York's Fifth Avenue glamour to Wireless Road.
98 Wireless is Sansiri's answer to true luxury.
Should you wish to inspect this wonderful masterpiece, please note that it is strictly by appointment. For more information please visit https://98wireless.official-site.sg/