Arguably the heart of Thonglor is the best neighborhood to live in Bangkok. The Thonglor streets have a homely feel to it and are yet only steps away from the best of schools, after-school classes, cafes, restaurants, pubs, malls, and supermarkets.
In this review, we take a look at a development called Runesu Thonglor 5, a low rise condominium project, jointly developed by Woraluk Property Plc and  Shinwa Group under the company W-Shinwa. 
The Developer
As this is their first foray into the Bangkok property scene, it is normal if you have yet to hear of this developer. Headquartered in Osaka, Shinwa Group is a Japanese conglomerate which has been around since 1890.
Shinwa Group covers property development, construction, architecture, property management, hotel and serviced apartment, spa, fitness, car parks, old-age homes and sigma beam manufacturing.
In mid-2016, it established W-Shinwa Co with a registered capital of 270 million baht, where Shinwa Development Thailand Co holds a 51% stake and property developer Woraluk Property Co, owned by Wichai Poolworaluk, holds 49%.
Project Information
PROJECT NAME
: Runesu Thonglor5
PROJECT AREA
: 0-3-91 Rai (1,564 sq. m.)
PROJECT TYPE
: Low Rise Condominium, 8 Storeys, 1 Building
NUMBER OF UNIT
: 156 Units
UNIT TYPES
: 1 Bedroom , 2 Bedrooms
NUMBER OF CAR PARKING
: 84 Parking lots
FACILITIES

: Runesu Lobby, Original Japanese Onsen, Japanese Garden, Jet Swimming Pool, Sauna Rooms,

Golf Driving Room, Fitness, Rooftop Garden, Japanese Cable TV, Fiber Optic WiFi, Security Guard,

CCTV, Key Card Access, Digital Door Lock, Shuttle Service, Mail Room

OWNERSHIP TYPE
: Freehold
CONSTRUCTION START
: Q3 2017
EXPECTED COMPLEMENT
: 18 months after construction started
The Location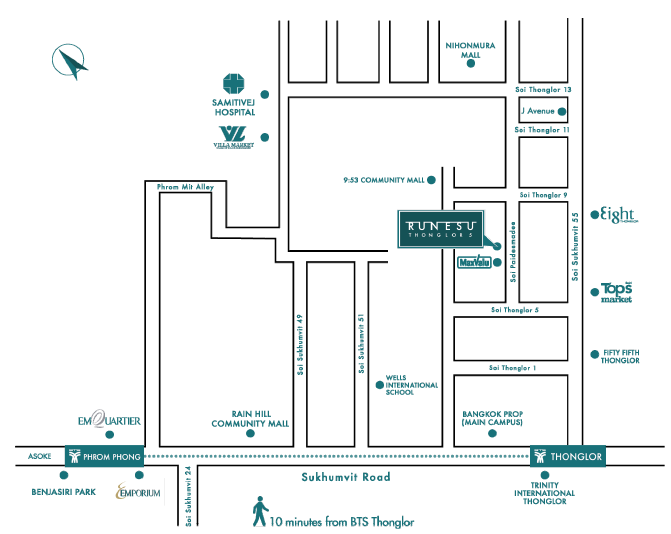 Staying in Thonglor, having access to amenities is the least of your concern. Just stepping out of your house, you will be able to get to well-known places like:
Kindergarten: The Purple Elephant and Kid's Kingdom
International Schools: Wells International and American School Of Bangkok
After School Classes: Helen Doron, Pink Ballet, Math Monkey
Japanese Supermarkets: Max Value and Fuji
Nihonmura Mall, Bangkok's little Tokyo
Emquatier Shopping Mall, one of Bangkok's largest mall
Bangkok's finest restaurants
Over 10 reliable pilates and yoga studios and gyms.
It's a 10-minute leisurely walk to Thong Lo BTS.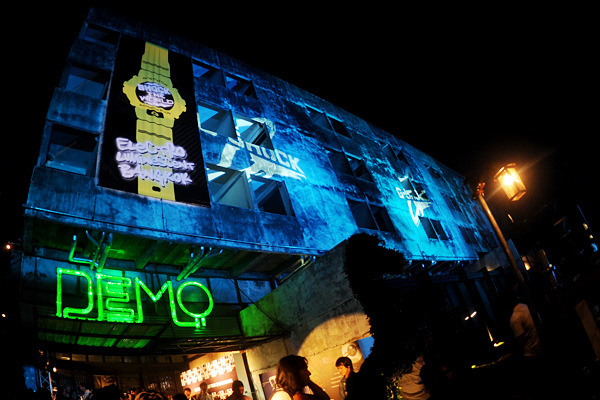 Minutes walk to Thonglor Soi 10, a place famous for the clubs and nightlife for locals and expats with high spending power.
Maze Thonglor Community Mall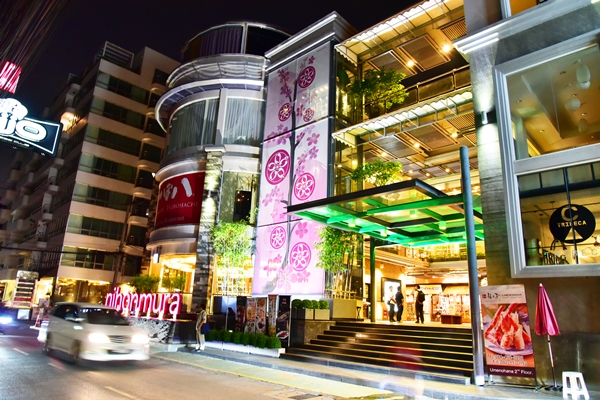 Nihomura Mall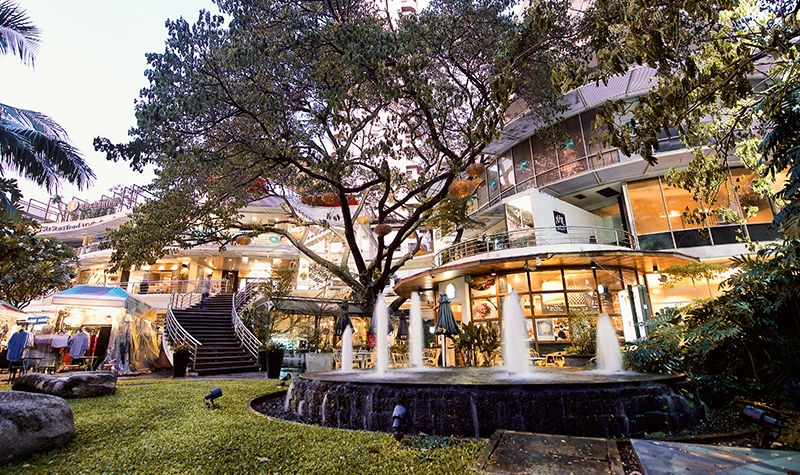 J Avenue
And the list goes on and on.
Located on Thonglor Soi 5, Runesu Thonglor 5 is set within the residential enclave, away from the hustle and bustle of the main Soi 55 road.
The Development
Shinwa Group as a developer uses innovation to differentiate their development projects from the rest. The Runesu concept, using the proprietary Sigma beam, increases the usable area of the property.
There also Onsen in the development, an attraction for Japanese tenants.
The parking is Auto parking down to 3 levels underground, parks 84 cars or 54%.
The project may look ordinary from the outside but once you step in, it has the atmosphere and aura of Japanese living. IAO TAKEDA is a leading Japanese design company that has won awards for many consecutive years.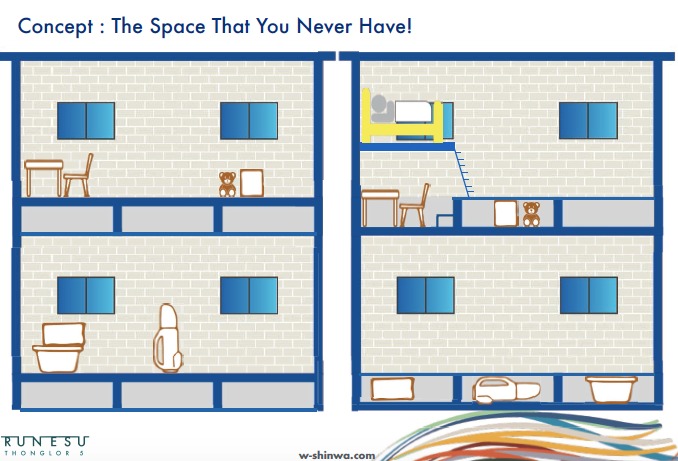 With the Runesu concept, Shinwa is able to create an additional 60cm in the floor to ceiling. This allows the unit to have additional living space.
The onsen is really a unique and much-welcomed feature that is hard to find in other developments.
The Runesu function is available to the units of the first 2 levels of the development.
The unit will come fully furnished.
Runesu Type A1 is a 49.43 square meter room. You will come to Genkan or the front hall. There is a shoe cabinet. Next to a 4-seater dining area behind the dining table is a bedroom with a Den & Loft area next to it. The bathroom is dry and wet. Bathtub with The bathroom can be accessed from the bedroom and living room. The bedroom has a wardrobe space and a vanity at the end of the bed.
Conclusion
Looking at the facilities such as Onsen, golf driving room plus the fact that Shinwa chose Thonglor to build this property, it is clear that they are targetting the Japanese niche.
The layout of the rooms are good and they pay good attention to the quality of the finishing.
I have no reason to doubt that Runesu Thonglor 5 will be popular amongst tenants when it is completed. In fact, this is also a good place to stay if you want a holiday home in Bangkok.
If I have to pick a fault, it would be that the property to Thonglor BTS is still a good 900 meters. I personally do not consider any property more than 500 meters to be walkable on a daily basis. Not if you are in a rush. Not a deal breaker though, as there will be shuttle service available to the BTS.
If you would like to have more detailed information on Runesu Thonglor 5, such as the brochures, floor plans, pricing, and availability, please developer sales website here.