Thonglor is definitely one of the most desirable upscale neighborhood in Bangkok. If you are looking out for a quality development in Thonglor. Check out The Room Sukhumvit 38 by Land and Houses.
About The Developer: Land and Houses
Land and Houses is a leading public listed property developer in Thailand. Land and Houses Public Company Limited, founded in 1973, operating property development business, was established to be a company limited on August 30, 1983. The company operates property development business selling detached houses, townhome, and condominiums in Bangkok, perimeters and major provinces such as Chiangmai, Chiangrai, Khonkaen, Nakhonratchasima, Udonthani, Hua Hin, Phuket, Mahasarakham, and Ayuthaya.
The Location
As the name suggests, The Room Sukhumvit 38 is located along Sukhumvit Soi 38. The development is about 700 meters away from BTS Thonglor.
Soi 38 is a cul-de-sac and are mainly occupied by landed houses. There is also a handful of upscale condo such as Ashton Morph 38 by Ananda.
Living in Thonglor means you have access to some of the best restaurants, malls as well as the many international schools in the area.
Project Highlights
This is an upscale development, which is evident in the low density of units in the entire 26-storey tower (only 229 units). There is also a high ratio of carpark lots to units.
The units built are spacious, starting from 44sqm for 1 bedroom units.
Below are some photos of the actual show unit.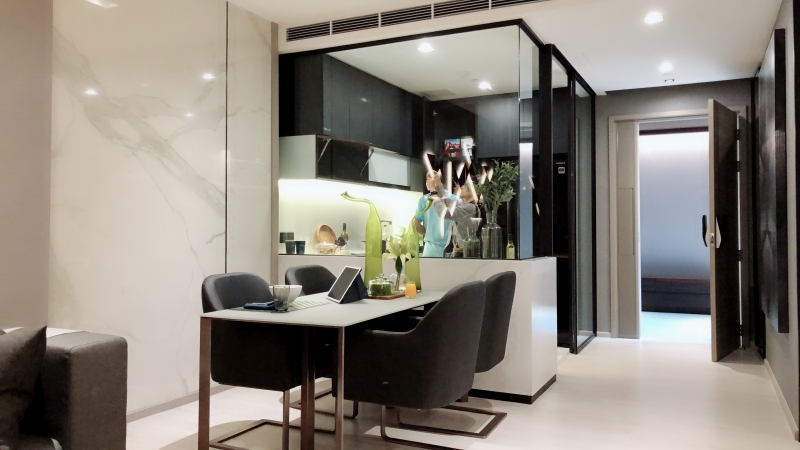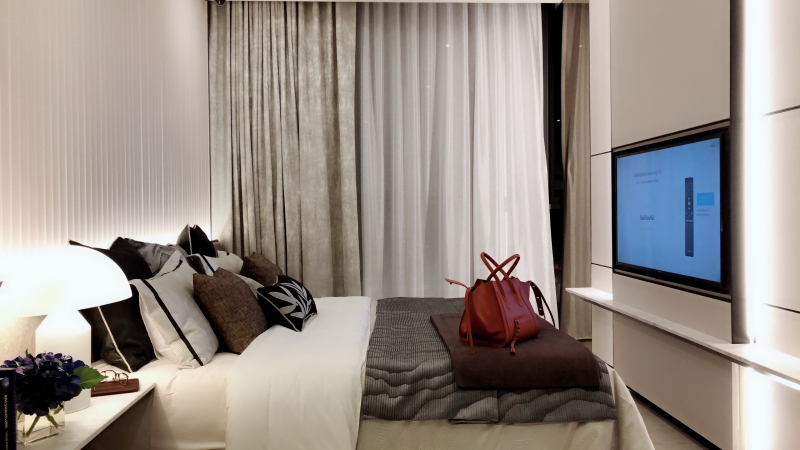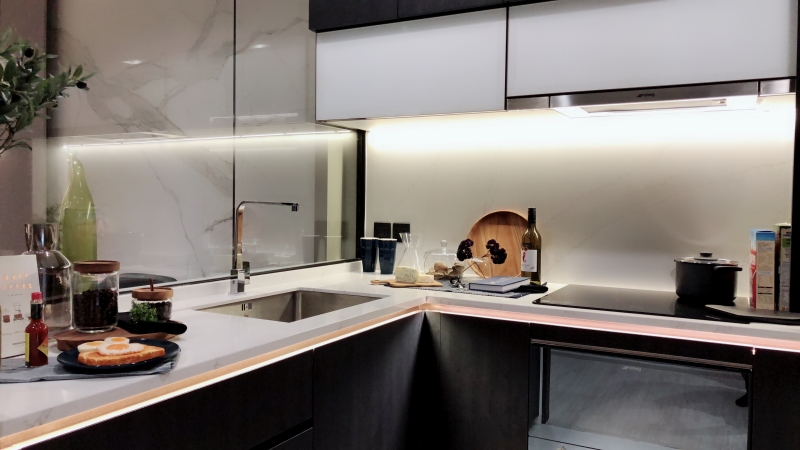 This is an aerial view photo taken by a drone (approximately 16th floor). The surrounding are mainly landed houses. So a mid floor unit will already get a good clear view all around.
Rating The Room Sukhumvit 38
First of all, this is a project that is 100% livable and I think there will be a good number of buyers who are end users. These could be the affluent Thais as well as overseas investors who are typically more familiar with Thonglor as an investment location.
The Room Sukhumvit 38 spots superior finishing and I would classify it as A Grade investment property.
If you refer to the map above, you will also notice the planned Sukhumvit 38 station on the proposed grey line. If the line is completed, this will definitely give a massive boost to property prices along Sukhumvit 38. However, please do note that construction has yet to start for this proposed grey line. So while having it in the future is a major plus, you should not base your investment decision purely on this.
The price point for The Room Sukhumvit 38 averages about THB 250,000 per square meter. This is in line with the project's location and quality. Prices for the 1 bedroom starts from 10MB.
As a point of reference, Esse 36 which is located right next to Thonglor BTS, is currently selling for about THB 350,000 per square meter.
The sales gallery of The Room Sukhumvit 38 is now open for interested buyers. For anyone who might be interested, you have to pay THB50,000 for a queue number in order to be eligible to select a unit on the actual launch day. This THB 50,000 will work towards part of the deposit if you choose a unit successfully on launch day, or refunded if you choose not to proceed with the purchase.
Currently, there is also a VVIP discount of THB 200,000 to THB 400,000.
If you would like to find out more about this property, get the e-brochure or the floor plan, please contact us @ +65 98283196 or email [email protected]