Mention Phrom Phong and the usual thing that comes to mind is the EMQuartier and Emporium shopping mall. However, Phrom Phong is an extremely diverse and cosmopolitan neighbourhood with a good mix of affluent Thais and expatriates frequenting this area in Bangkok. You will find many Japanese and Korean expatriates in this area and consequently, there are many Japanese and Korean restaurants, supermarkets and bars in the area. The EMQuartier is just about the most upmarket mall you can find in central Bangkok. It is filled with high-end brands like Fendi, Emporio Armani and Rolex to name a few and also features a state of the art cinema and, my personal favourite part of the mall, the Helix Dining area. This is a part of the mall where you can walk along in a spiral lined with food outlets.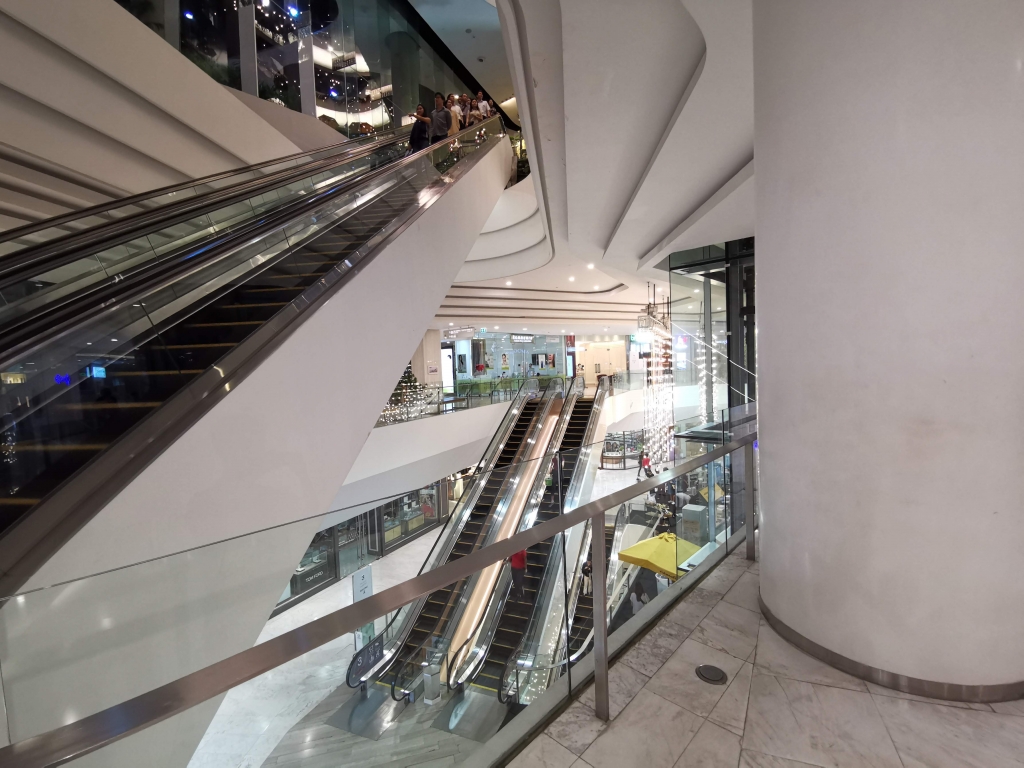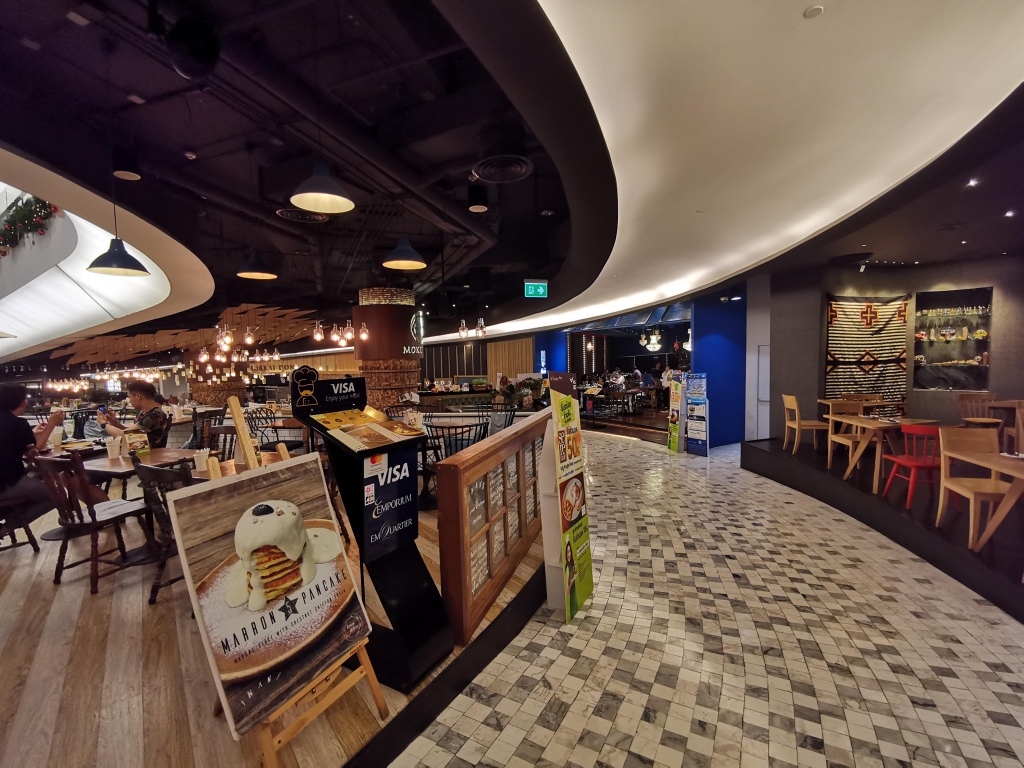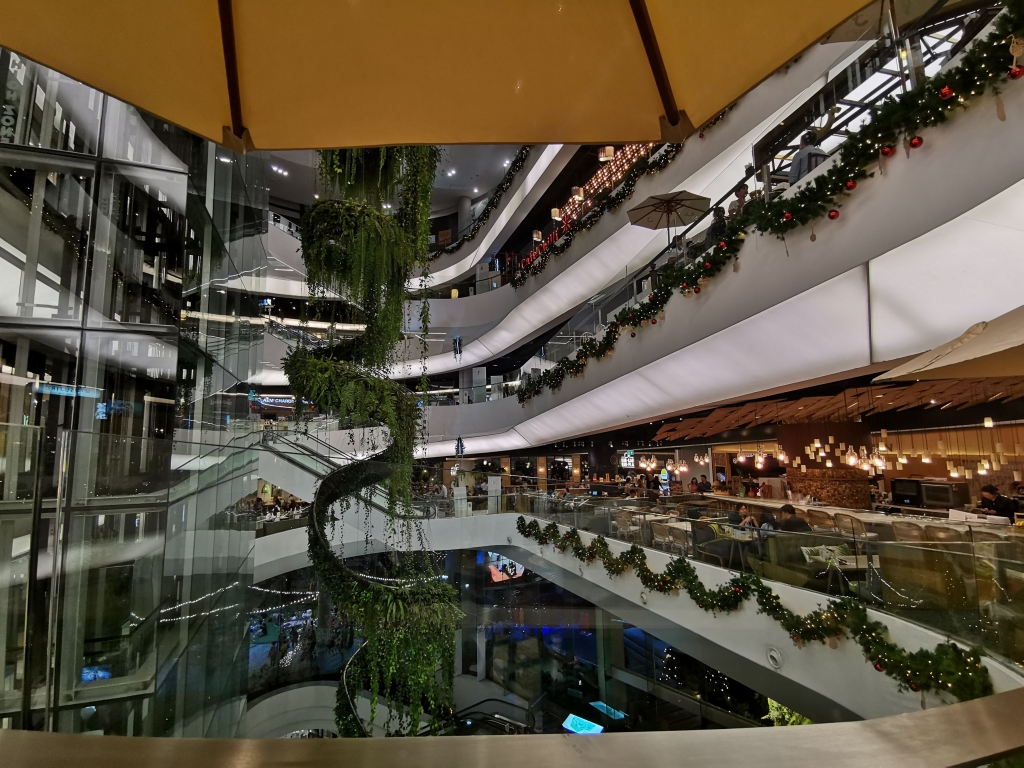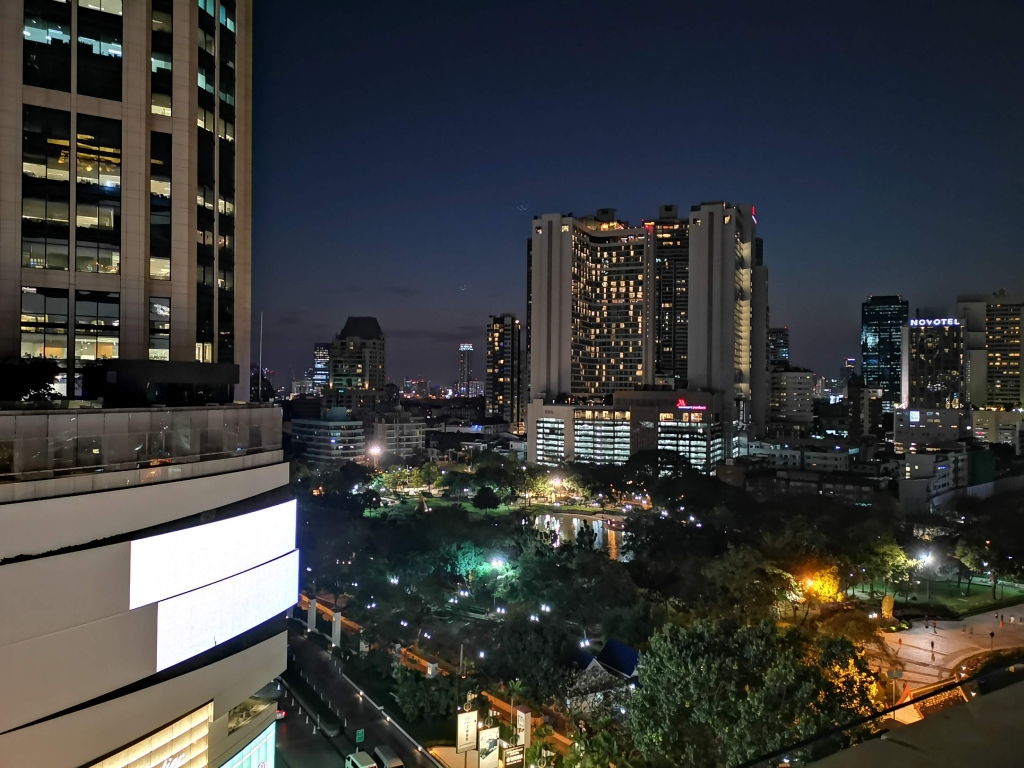 The EMQuartier is just one of three malls planned for the "EM District". The EM District will also feature the existing Emporium and the EMSphere. Emporium is on the other side of Phrom Phong BTS Station, opposite the EMQuartier. It too features high-end luxury brands and is frequented by wealthy Thais and expatriates.
The Phrom Phong does throw up a lot of opportunities for property investment. Understanding the nature of the tenants who will be renting the area is important. The typical tenant would most probably be a foreign expatriate. There is a large number of Japanese tenants living in this area. A useful point to note would be that the Japanese do like large bathrooms with a bathtub. This could be something to take note of when buying a property in the area. Also, loft units are preferred by many tenants as the high ceiling of loft units makes the apartment unit feel larger and more inviting.
Here are some projects which you may want to consider:
1. Noble State 39
Noble Development is one of my favourite developers in Bangkok. Their projects are usually located very close to the train station (Noble Ploenchit, Noble Around Ari and Noble Remix. These are right next to the train station!) Their design can be rather unflattering though and their workmanship is not bad but not the best in Bangkok. However, if you are looking for developments with good location qualities, Noble Development is one developer which you should be looking at. It just seems that they have properties in really prime locations in central Bangkok. Noble State 39 is located just behind The EMQuartier. It is a high-rise, 36 level condominium with 352 units sitting on a plot of land approximately 3,026 square meters in size. For more details, you can visit the Noble State 39 website here.
You can take a look at the walk to the BTS Station and a review of the development at this link:
investbangkokproperty.com/noble-state-39/
Here is a review of Noble State 39
2. EYSE Sukhumvit 43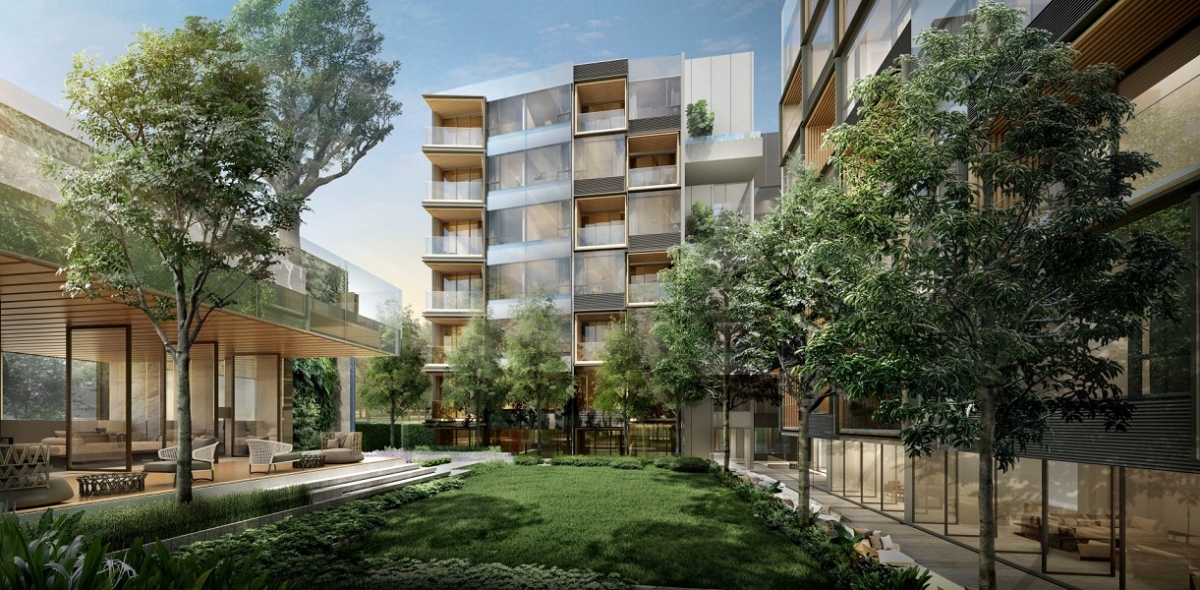 EYSE Sukhumvit 43 is developed by Singha Estate. It is located about 5 minutes away from Phrom Phong BTS Station. It is located 2 sois away from Phrom Phong BTS and there are amenities like supermarkets and schools in this vicinity.
For more information about EYSE Sukhumvit 43:
investbangkokproperty.com/eyse-sukhumvit-43/
3. Noble BE 33
While it may seem a bit weird to have 2 out of 3 developments from Noble Development, I do think that their developments do warrant a mention. Phrom Phong prices are not cheap. In fact, they are extremely expensive and if you are looking at anything along the main Sukhumvit Road, do be prepared to pay an arm and a leg and perhaps a kidney to afford one. MARQUE Sukhumvit by Major Development is a prime example of this. Prices at MARQUE Sukhumvit start from THB350,000 per square meter and absolute quantum start at about 42 million THB. Noble BE 33 is located two sois away from The EMQuartier and is priced more affordable at just above THB200,000 per square meter. It is still a high rise development with full condominium facilities and is within the soi which is quieter.
If I were to pick one of the three, I would go for Noble State 39. In my opinion, the properties on the same side of the BTS track as The EMQuartier are more popular. My take would be to be as close to The EMQuartier as possible. Sukhumvit Soi 39 is wider and neater than the other two developments. I would not consider properties like MARQUE Sukhumvit or The Address Sukhumvit 28 if I were looking to rent these properties out. These properties are extremely high end and their rental yield is very low. In general, properties around Phrom Phong BTS Station are extremely easy to rent and is one of the best location for property investment.
Yours Sincerely,
Daryl Lum
Here are some articles that we hope will aid you in your search for an investment property in Bangkok:
The good locations for property investment in Bangkok
Where are the up and coming property investment locations in Bangkok?
A compelling case to invest in Bangkok
Guide to buying a property in Thailand
Thailand Property: Legal and Tax Issues
Recognising the different property title deeds in Thailand
Can a foreigner take a property loan in Thailand?
Buying property in Bangkok: Payment procedures
A guide to the top property developers in Thailand
Thailand Property Market Outlook for 2018
Thailand as a retirement destination
How to get a Retirement Visa in Thailand
My personal experience purchasing a property in Bangkok
Things to take note when investing in an overseas property
Factors that determine the property price in Bangkok
Looking to buy a Bangkok condo? Things to take note of.
Thailand property inheritance laws: taxes, succession and wills