This could be one of the most notable launches in 2020 for Bangkok properties.
Noble Nue Ratchada-Lat Phrao is a freehold condominium project jointly developed by Noble Development and BTS. If you are lazy to read the entire review, let me sum up the main selling points of this project.
The relatively attractive entry price of 3MB
Good location, it will be next to the interchange of the Ratchada Station (Yellow Line) and Ladprao Station (Blue Line).
Being on the blue MRT line gives you easy access to a few important locations. South towards Rama 9 and Asoke, North towards Bangsue. Bangsue is the important high-speed rail terminal joining Thailand and China. Rama 9 and Asoke are the main commercial areas in Bangkok. Noble Nue Ratchada – Lat Phrao is also 1 station away from Phahonyothin, which is the main lifestyle area of the region.
For basic daily necessities, you can go to the Big C Supermarket and The Banyan Tree Community Mall nearby.
The project is also located within walking distance to some important government establishments such as the judicial training institute, high court of appeals, civil court, and office of the attorney general. These government work offices are a potential catchment area for tenants.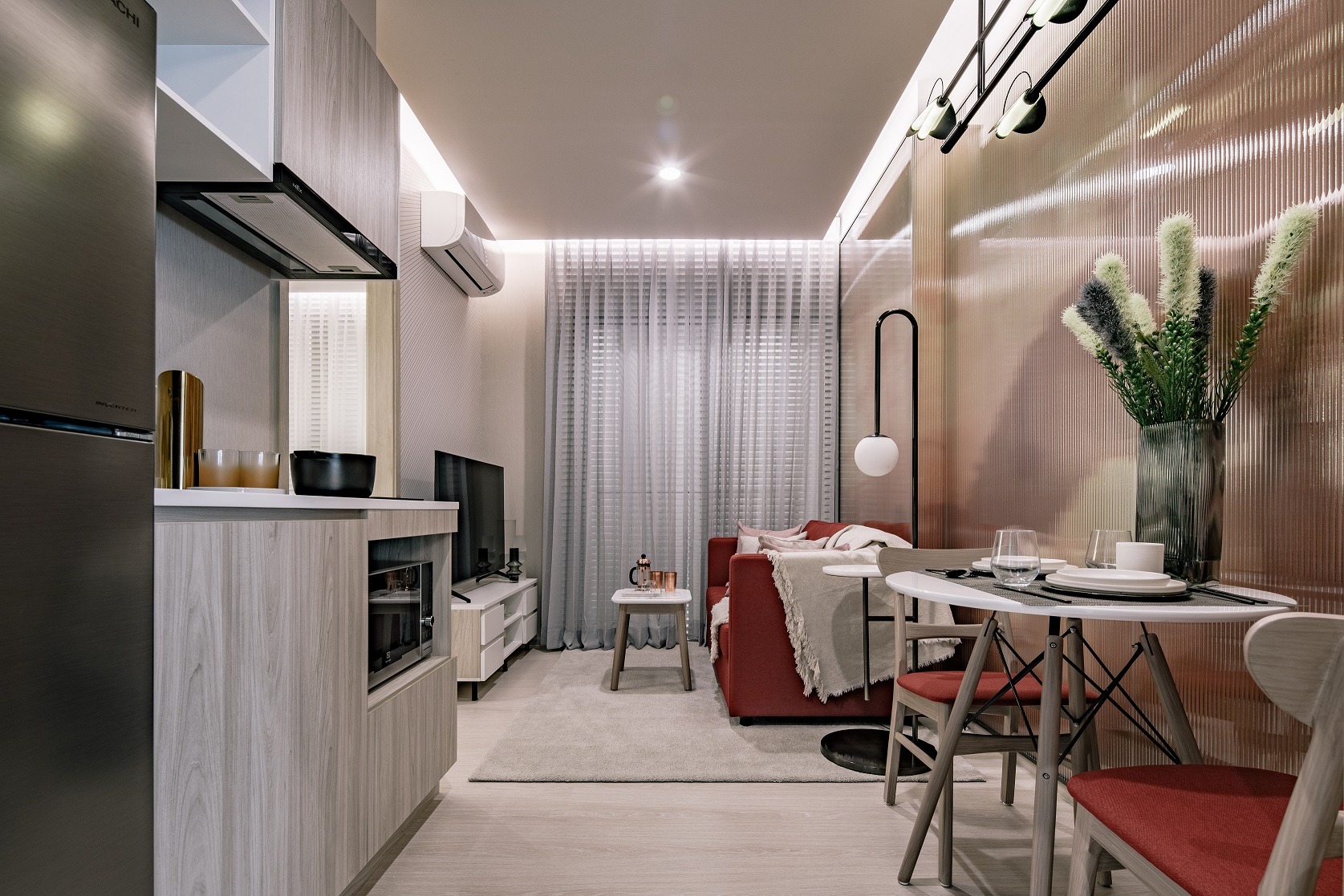 Noble Nue Ratchada-Lat Phrao will be completed by the year 2023. The property will also come fully furnished. Investors will have minimal work to do when they take over the property.
Pre-sales are now on-going and buyers get to enjoy early bird discounts. Prices start from 3MB.
Usually, at this price point, the property is either at a faraway location or it is low rise. Low-rise condominium generally has lesser facilities than a high rise, thus less desirable to tenants at a similar price point. In better times, we foresee that Noble Nue Ratchada-Lat Phrao will be a sell-out. If you are looking for a good value condominium investment in Bangkok, this project will definitely be one of our top recommendations to you for this year.
Get in touch with us today if you wish to find out more! For a more in-depth review, check out my review video above.