Ideo Mobi is a flagship series by top Thai developer Ananda Development and Ideo Mobi Rama 4 is the latest installment in the series.
One of the major attraction to this development will be the fact that it is right next to Khlong Toei MRT Station. There are also no high rise buildings in the vicinity. High floor units will be able to get the very nice view of Benjakiti Park and Chao Phraya River.
The Location
Ananda Development prides themselves as the leader in building condominiums that have easy access to Bangkok's mass transit system.  With location being a major reason why investors would consider Ideo Mobi Rama 4, let us study this in detail.
Key Highlights
0 Meters to Khlong Toei MRT
Located in between 2 CBDs (Asoke and Silom-Sathorn)
30 Meters to Srirat Expressway
Surrounded by well-known office buildings, schools, university, hospital, shopping center, embassies
Surrounded by green lungs such as Lumpini Park and Benjakiti Park (future extension)
Near to upcoming mega development One Bangkok, Dusit Thani and more
From Khlong Toei MRT
1 Stop to Queen Sikrit National Convention Center
1 Stop to Lumphini Park
2 Stops to Asoke (Interchange to BTS to major shopping spots)
2 Stops to Silom – Sathorn (Bangkok CBD)
3 Stops of Petchaburi (Interchange to Airport Rail)
3 Stops to EM District / Thonglor – Ekamai
4 Stops to Phra Ram 9 / Rama 9 (Bangkok's new CBD)
The View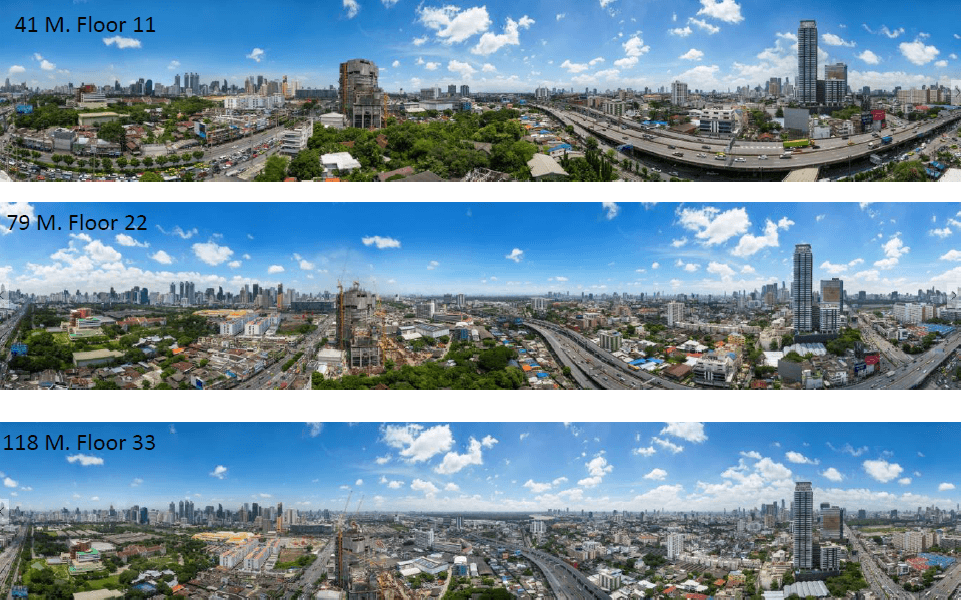 With low lying developments all around, you will get to enjoy breath-taking unblock views as such.
The Project Fact Sheet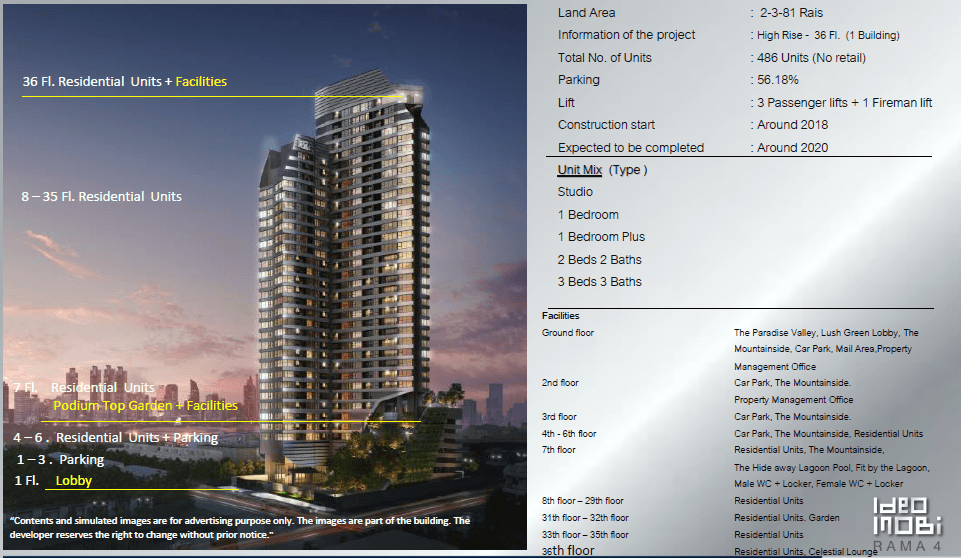 Conclusion
As mentioned earlier, the major plus point is the fact that Ideo Mobi Rama 4 will be connected directly to Khlong Toei MRT. Rain or shine, you will be able to reach your destination.
Located along Rama 4 Road, this is an area that is starting to gain a lot of attention from developers and investors. Things are certainly happening that will contribute to the gain in land prices.
To put things in perspective, you have got to be aware that while I have mentioned the accessibility of all the nearby amenities, the immediate vicinity around Khlong Toei MRT is still relatively undeveloped. In order to get to all the amenities, you would have to take the MRT or car. For some, it may not be the best place to stay at the moment.
Hopefully, that could all change in the near future.
As for the price point, I understand that Ideo Mobi Rama 4 averages from about THB 220,000 to THB 260,000 per square meter. Naturally, people will tend to compare this with those of central Bangkok where prices are already going at THB 300,00 per square meter.
However, strictly speaking, this is probably the first project of such scale around Khlong Toei MRT and there are no direct comparables.
Investors of Ideo Mobi Rama 4 will be hoping that the higher prices in core CBD will translate to price gains in nearby properties downstream.
Sales have begun and prices start 5.99MB*
To find out more, you may visit the Ideo Mobi Rama 4 official developer sales website to download the brochure, floor plans, and pricing.