The Bangsue station is set to become the central railway terminal for the two high-speed rail, including the northern line (to Chiang Mai) and the Bangkok-Hua Hin Line. Bangsue station will also become the center of the Bangkok Mass Transit System (BTS).
21st December 2017: The construction of high-speed rail connecting Thailand and China has officially begun. The first phase of the project will connect Bangkok to Nakhon Ratchasima via a 252-Kilometer high-speed railway link. The second phase will then connect to Nakhon Si Thammarat, northeast Thailand and Laos.
It will eventually extend from Laos to China seamlessly forming part of the China-Indochina Peninsula International High-Speed Rail Link.
Bangsue Grand Station: Asean's Transport Hub
In time to come, the entire high-speed rail network of the Pan-Asia Railway will be brought together in Bangkok, making Bangkok the transportation hub in Southeast Asia.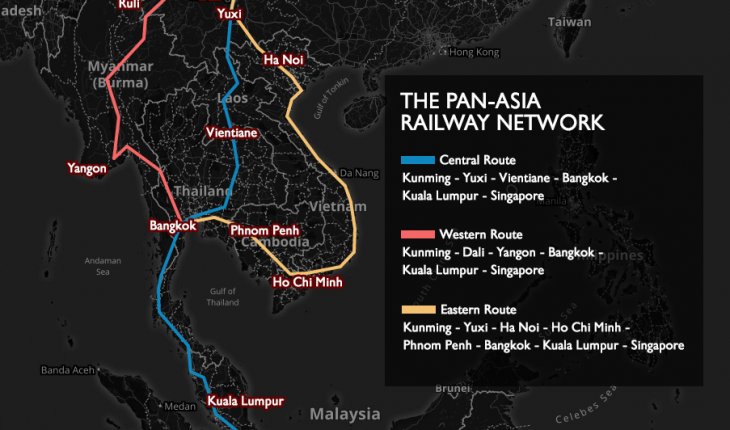 This has the potential to position Thailand as a key trading hub in the heart of South East Asia.
The Ministry Of Transport of Thailand plans to transform Bangsue MRT into a transport hub that will replace the existing Bangkok Station (Hua Lamphong) and all routes will terminate at the new Bangsue Grand Station.
This is propelling Bangsue into the spotlight, with many predicting this neighborhood to experience huge growth as it transforms into a transport and commercial hub for Bangkok and Asean.
According to a report by The Nation, plans for the construction of Bang Sue Grand Station are well on track. The 218-rai (35 hectares) area surrounding the Grand Station will be developed as an Asean linkage and business hub, comprising three zones.
In Zone A, roughly 35 rai will be developed as the "Smart Business Complex", comprising hotels, office buildings, shopping malls and parking.
Zone B will be developed as the "Asean Commercial and Business Hub", covering a 78-rai plot within close proximity of Kamphaeng Phet Road, Bang Sue Grand Station, and Kamphaeng Phet MRT station.
Zone C will be developed as the "Smart Healthy and Vibrant Town", occupying 105 rai at the Mo Chit 2 Bus Terminal.
Zone D (World Renowned Garden Interchange Plaza) – On 5 rai, this zone is adjacent to Chatuchak Market. It will become a large interchange zone among the transport modes, boasting retail spaces.
After the completion of Bangsue Grand Station (estimated to open in 2020), it is expected to attract more than 300,000 people a day. The gathering of crowds will inevitably result in housing demand coupled with rising house prices.
From studies conducted by Knight Frank Thailand's research department, it was found that many countries, including the United States, Canada, Brazil, France, the Netherlands, Australia, Hong Kong, and Japan, which embarked on Transit Oriented Development (TOD), were successful in raising the values of land and property around their large-scale mass transit stations. In the example of the United States, the value of such land and property increased by 150 percent.  The rise in value will, of course, vary from place to place, depending on each locality's environmental laws, city planning, and level of connectivity provided by the mass transit system. In addition, the national and regional economies at the time of development also play a role in the success.
The existing transport infrastructure in Bang Sue-Mochit is well established.
BTS Mochit Station and MRT Chatuchak Station meet at Mochit. There is Mochit2, a long-distance bus stop nearby. For Bang Sue, the formally completed MRT Purple Line and Blue Extension Line will set up a transfer station at Bang Sue, along with the existing HSR service. Therefore, Bang Sue-Mochit area will also be followed by the construction of underground shopping malls and bus rapid transit system, covering an area of more than 3720000 square meters.
Connected rail transit includes:
Blue MRT line (in operation)
Light green Sukhumvit line (in transit)
Don Mueang Airport Line (under construction)
Sino-Thai high-speed rail line (under construction)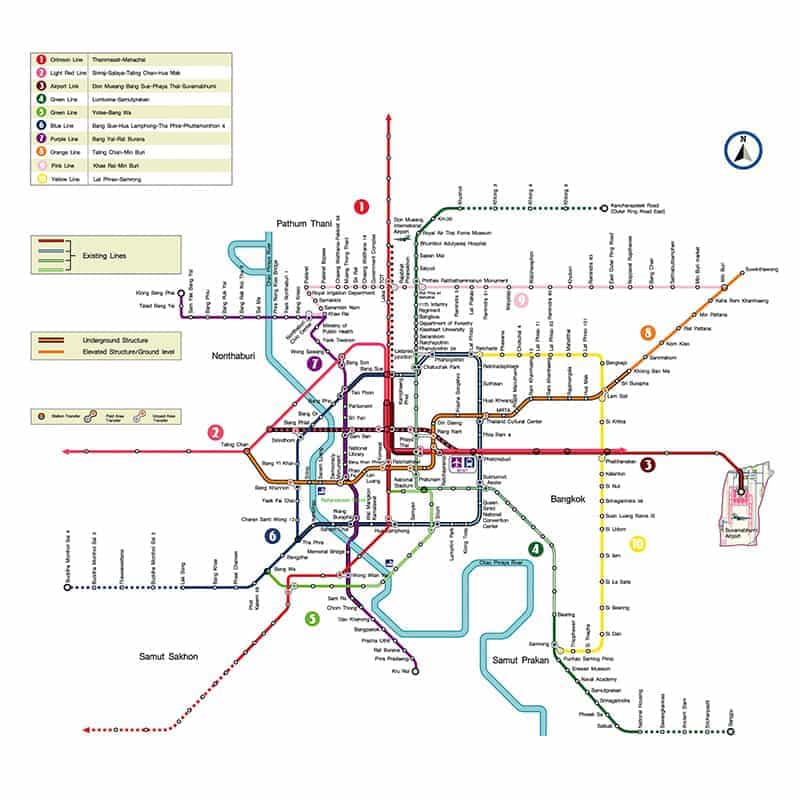 Bangsue is one of the highest densely populated areas in Bangkok. In 2016, the condominium sales rate was 91.6%, which was 10% higher than the average condominium sales rate of the whole of Bangkok.
The sheer grand scale of transformation in this area has already attracted many big scale developers, including condos and commercial projects such as Gateway Bangsue from TCC Land Asset World Co., Ltd.
The latter is situated just 650 meters from Tao Poon Station, with an investment of over 4 billion baht and around 40,000 square meters of retail space. It is slated to open in 2018, and expected to elevate Bangsue – Tao Poon further as an area that's worth watching from both the property investor and owner standpoints.
New Projects Near Bangsue – Tao Poon
The Line Wongsawang By Sansiri 
The Line Phahon – Pradipat By Sansiri