The official name for Thailand's capital is in the process of being changed from Bangkok to Krung Thep Maha Nakhon. The Thai cabinet has approved the Royal Society's proposal for the change of name in principle but this change has still to be vetted by the relevant government officials.
For those who do not know, the full ceremonial name of the Thai Capital is actually…
Krung Thep Mahanakhon Amon Rattanakosin Mahinthara Ayuthaya Mahadilok Phop Noppharat Ratchathani Burirom Udomratchaniwet Mahasathan Amon Piman Awatan Sathit Sakkathattiya Witsanukam Prasit
or
กรุงเทพมหานคร อมรรัตนโกสินทร์ มหินทรายุธยามหาดิลก ภพนพรัตน์ ราชธานีบุรีรมย์ อุดมราชนิเวศน์ มหาสถาน อมรพิมาน อวตารสถิต สักกะทัตติยะ วิษณุกรรมประสิทธิ์
in Thai.
Which translates to
The city of angels, the great city, the residence of the Emerald Buddha, the impregnable city (of Ayutthaya) of God Indra, the grand capital of the world endowed with nine precious gems, the happy city, abounding in an enormous Royal Palace that resembles the heavenly abode where reigns the reincarnated god, a city given by Indra and built by Vishnukarn.
However, don't worry, for the English speaking general public as well as all of you who just cannot come to terms with the change in name, the common name Bangkok will still be recognised.
Here's proof: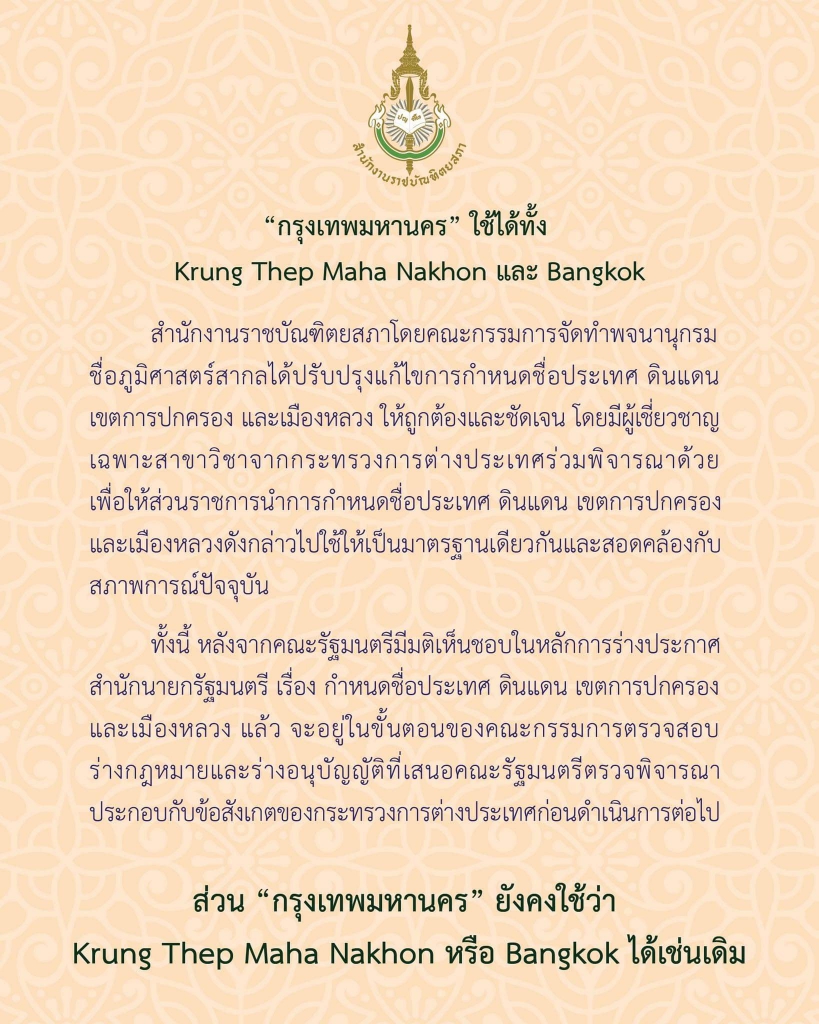 In essence, it just says that you can still say Bangkok and the rest of Thailand will still know what you mean.
Phew, we actually thought that we have to change our website and YouTube channel to Invest Krung Thep Maha Nakhon Property.
Yours sincerely,
The editorial team at Invest Bangkok Property