Let us first start by defining the boundaries of Bangkok's CBD.
"CBRE Thailand" one of the established Property Consultancies in Bangkok, defines the boundaries of the Core Central Business District as Silom, Sathon, Rama IV Rd, Ploenchit, Wireless Rd.
Naturally, as the commercial, leisure and business center of Bangkok, the land price is bound to be the highest which in turn leads to rising property prices.
In recent years, the high land prices have led to talks about the development of new CBD in greater Bangkok such as Rama 9 and Thonglor.
However, it is of my opinion that while it is common for sub-CBD to gain momentum and develop, the local infrastructure, office tower supply, mass transit lines, general transport links and leisure options have firmly established Bangkok's city center.
Here are 5 Reasons Why You Should Invest In Bangkok's CBD – While You Can Still Afford It
1. Prime CBD Land Is Now Hard To Find
With the relentless urbanization, it is now difficult to find prime land plots for redevelopment. The lack of land supply simply means the prices of prime land in Bangkok CBD will continue to rise. Which will be a much-welcomed news for existing landlords and property owners.
Developers continue to launch high priced condos in the area. With Sansiri's Wireless 98 reaching as high as THB 720,000 per square meter.
2. Good Investment For Landlords
Bangkok's CBD is a little bit, unlike others. It has developed into an interesting landscape featuring a mixture of hotels, retail and residential developments and offices.
All the best of everything are within reach for someone staying here. It's the district most highly paid expats would want to rent.
Tried and trusted location with high-quality tenants. It can't get any better than this.
3. Luxury Condos Are Luring Asia's Ultra-Rich To Bangkok
Developers and analysts are reporting high levels of interest in the luxury real estate in the city's central areas, even in the light of rocketing purchase prices and low to non-existent yield potential. A trend fuelled in part by growing interest among rich Chinese, Singaporean, Japanese and Hong Kong buyers.
Even domestically, the affluent urban Thais are increasingly moving from large suburban mansions to condominiums and apartments in central Bangkok.
In Bangkok's CBD, this is where you find the highest concentration of luxury condominiums on offer.
4. The Best Of Everything Is In Bangkok's CBD
Living in Bangkok's CBD, you have access to the best of everything. Minus the traffic jam to get there.
Premier office buildings such as the Empire Tower, Sathorn Square, Bangkok City Tower, Standard Chartered, AIA Sathorn, Bangkok Bank Head Quarters, UOB Bank, and many more;

5-star and top hotels such as the Dusit Thani Hotel, Mandarin Oriental, Shangri-La Hotel, Sukhothai, Banyan Tree, W Hotel Bangkok, Sofitel So Hotel and many more;

Embassies such as those from Australia, France, Malaysia and Singapore;

Top educational institutions the likes of Bangkok Christian College, St Chef on Convent, Assumption College, Shrewsbury International School and the Bangkok University;

Leading medical institutions such as Bangkok Christian Hospital, Saint Louis Hospital, Hospital Bangkok Nursing Home (BHN) and Chulalongkorn Hospital; and

Cultural establishments such as Alliance Francaise, Goethe-Institut Thailand, Sathorn Soi 1.

Shopping Belt such as Siam Paragon, Siam Center and Central World.
5. Bangkok's CBD Still Offers Decent Value For Money
According to globalpropertyguide.com, property prices in the world's top real estate markets like the US, UK and other Asian hotspots like Singapore and Hong Kong are between two to six times more expensive than Thailand.
Also, the absence of punitive stamp duties for foreign nationals such as those found in Singapore and Hong Kong and the liquidity of developers and the selectivity of banks in approving mortgages as positive indicators.
And, of course, also appealing are the perks that come from living in a city with myriad lifestyle benefits and easy access to the rest of Thailand and the world.
What To Buy In Bangkok's CBD
The Line Sathorn by Sansiri (Launching Soon)
Sathorn – Silom | Bangkok
Prices Start 7,900,000 THB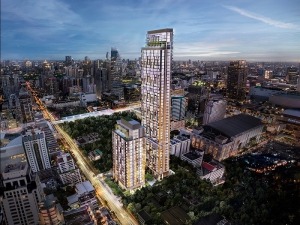 Chidlom – Lumpini | Bangkok
Prices Start 15,000,000 THB
Silom | Bangkok
Prices Start 8,500,000 THB
Q Chidlom Phetchaburi by Ananda
Chidlom – Petchaburi | Bangkok
Prices Start 5,590,000 THB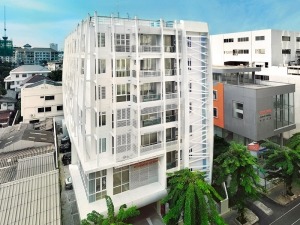 The Surawong by Chewathai Hup Soon
Sathorn, Silom | Bangkok
Prices Start 5,990,000 THB